Gabrielle's Angel Foundation's Medical Advisory Board recently selected 6 talented early career scientists to receive Medical Research Awards for a total of $1.35M in grants! Awards are $225,000 over a three year period. We are delighted to welcome these brilliant investigators to our Gabrielle's Angels family! Stay tuned for spotlights on each grantee and their work throughout the rest of the year.
** Special thanks to the Children's Oncology Support Fund (COSF) for their support of Linde Miles' and Jerry Lio's grants. 
As always, you can check out the incredible research breakthroughs from our current and past grantees on our website.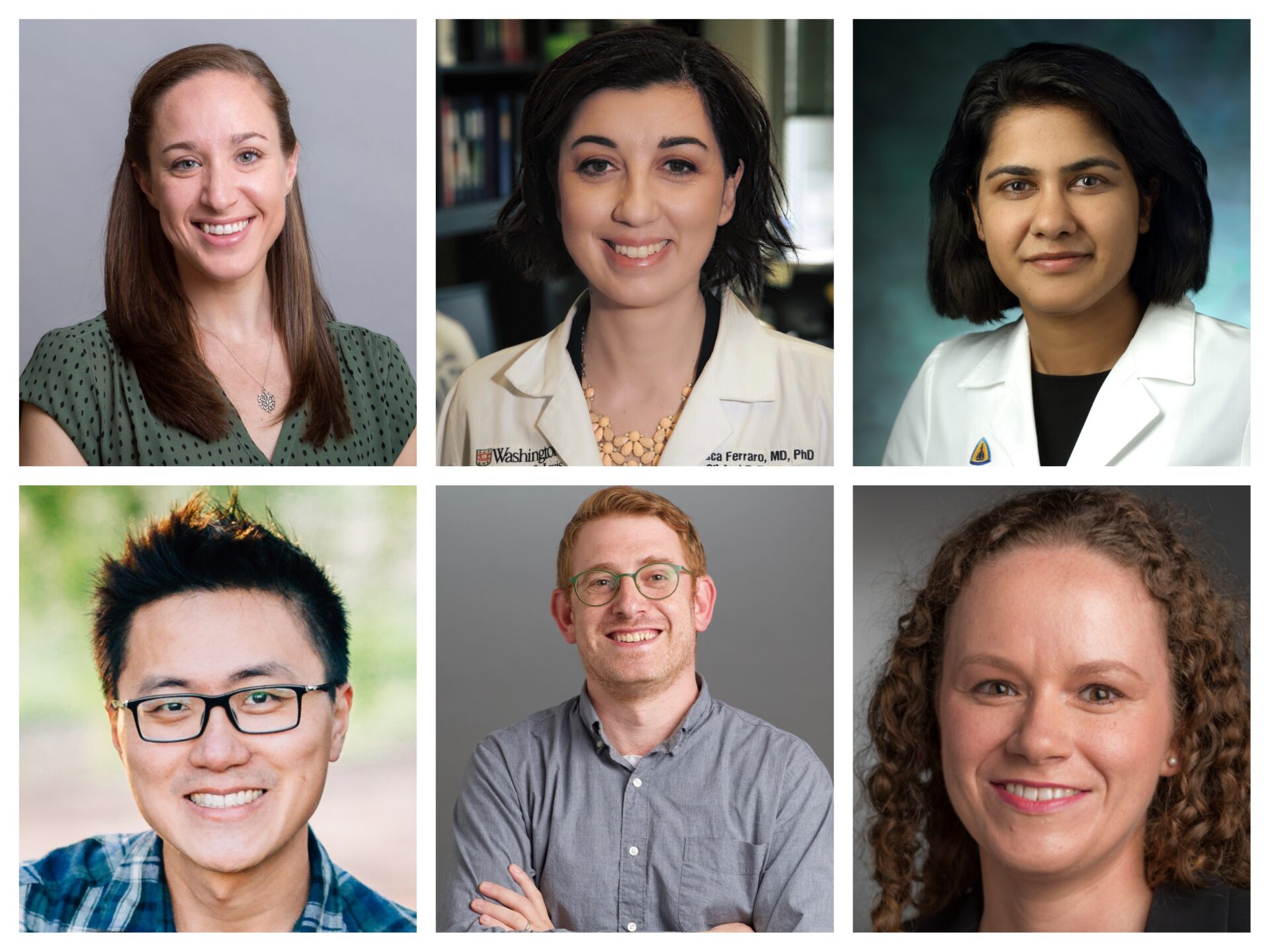 Dr. Linde Miles, PhD
Cincinnati Children's Hospital Medical Center 
Investigating the role of oncogenic dependency in NPM1-mutant  AML
The NPM1 gene is mutated in 20-35% of acute myeloid leukemias (AML). However, it is unclear how mutant NPM1 drives leukemia development and whether the imparted cellular changes are reversible. This proposal aims to define the cellular consequences of mutant NPM1 and whether loss/inhibition of NPM1 affects these atypical changes.
*This grant is supported by the Children's Oncology Support Fund (COSF)
——————-
Dr. Francesca Ferraro, MD, PhD
Washington University School of Medicine 
Dissecting MYC Influence on mRNA Processing and  Protein Translation During Acute Myeloid Leukemia Initiation
Therapeutic options for patients with Acute Myeloid Leukemia (AML) remain limited, and relapse is common. No studies have addressed the cellular and molecular consequences of MYC overexpression and mutations in AML. Through in-vitro and in-vivo experiments in genetically engineered mouse models, we discovered that wild-type and mutant Myc initiate leukemia by regulating translational programs using both transcription-dependent and -independent activities, suggesting that non-canonical MYC functions may represent novel opportunities for therapeutic intervention in MYC-driven cancers. We propose to employ proteomic, ribosome profiling, chromatin immunoprecipitation and RNA sequencing to systematically identify and subsequently target pathways that are dysregulated by oncogenic MYC.
———————
Dr. Tania Jain, MBBS 
Johns Hopkins University 
Targeting SLAMF7 using Chimeric Antigen Receptor T-cell Therapy and HMGA1 in Myelofibrosis
We propose a novel approach to treating myelofibrosis, a fatal blood cancer, using chimeric antigen receptor (CAR) T-cells. We will study the effects of inhibiting fibrosis-inducing cells with CAR T-cells in mouse models with and without HMGA1 insufficiency. Data from this study will develop studies for this treatment in patients.
———————
Dr. Jerry Lio
Ohio State University 
The Epigenetic Mechanism of Vitamin C in Tumor Suppression
Low vitamin C (VC) intake is linked to increased lymphoma risk. However, how VC prevents cancers is unclear. We hypothesize that VC protects our epigenome, which affects how our DNA is read, and helps turn on cancer-suppressing genes. We will identify the proteins that partner with VC to prevent cancer.
*This grant is partially supported by the Children's Oncology Support Fund (COSF)
———————
Dr. David Beck, MD, PhD
NYU Grossman School of Medicine
Modulating UBA 1 to treat Myelodysplastic Syndrome
Myelodysplastic syndrome (MDS) is a common blood cancer which is caused by genetic mutations. Our lab has identified a new genetic driver of MDS, UBA1, and here we propose to study why these mutations cause disease and how to reverse these defects to help patients.
———————
Dr. Zuzana Tothova, MD, PhD
Dana-Farber Cancer Institute
The role of inflammation during STAG-2 mutant MDS and AML initiation and progression
Although we know that cohesin mutations cause myelodysplastic syndromes (MDS) and acute myeloid leukemia (AML), we currently cannot target these mutations in a specific manner. My project will identify unique vulnerabilities in cohesin-mutant MDS and AML with the goal to develop less toxic more effective treatments for these blood cancers.