New York Social Diary: Healing the globe through art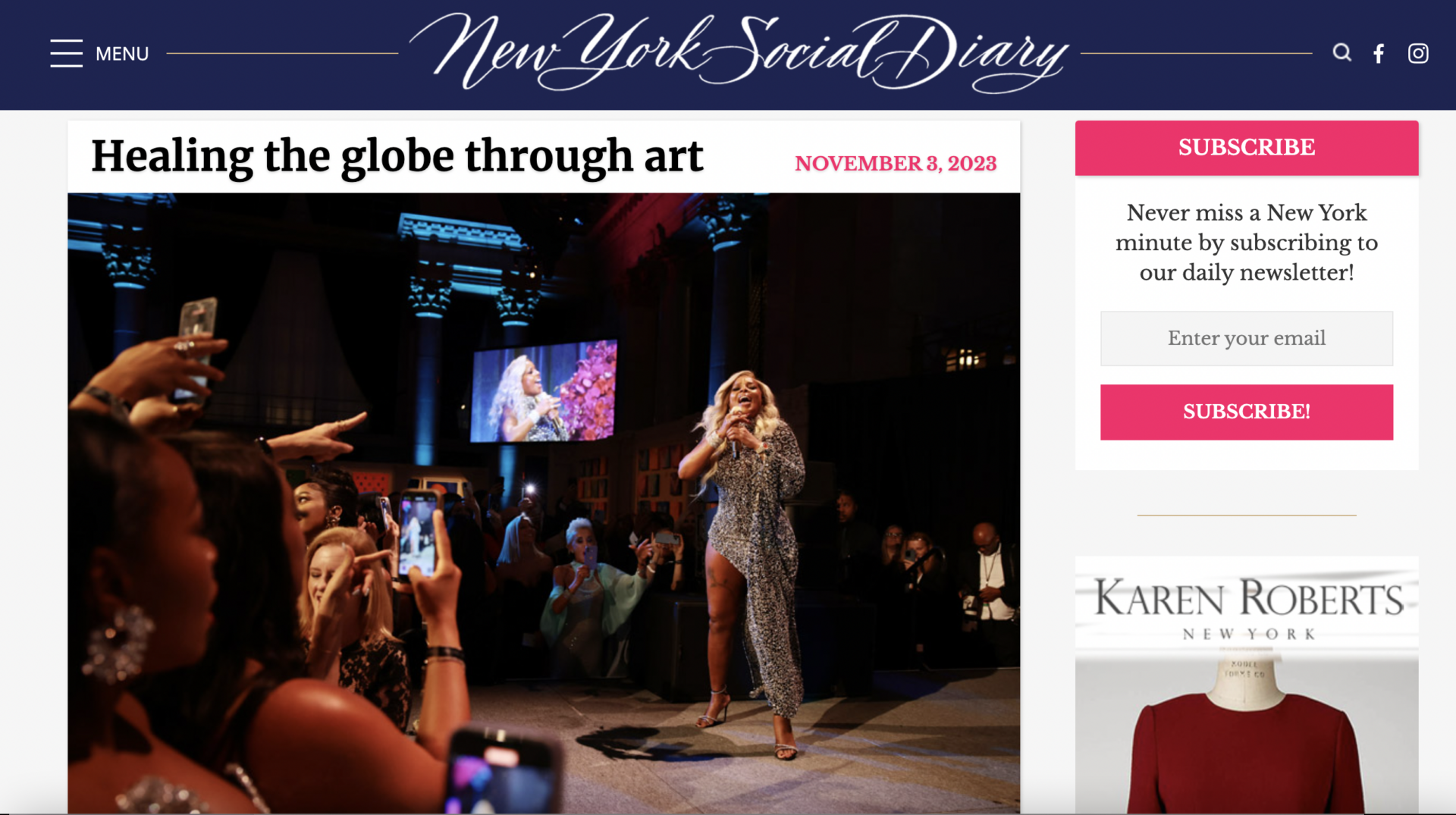 "You know you want it," Robin Thicke sang, as he jumped from the stage into the black-tie crowd. Toned bodies in pricey gowns swayed. Cell phones lit. That was just the warm up. Mary J. Blige; Miri Ben Ari with Chloe Jane; and music by Jermaine Dupri followed. It was Denise Rich's Angel Ball. 600 people, raising $2.8 million for blood cancer research, were letting loose.
Denise founded Gabrielle's Angel Foundation for Cancer Research 25 years ago, in honor of daughter Gabrielle Rich Aouad, who died of the disease in her 20s. It's provided more than $41 million in grants toward blood cancer research, resulting in less painful and more effective treatments.
Amy and Brian France, Marc J. Leder and Warren Lichtenstein were among the Honorary Gala Chairs. Daughters Daniella Rich Kilstock and Ilona Rich Schachter co-hosted. Tamron Hall hosted….